Explore these everyday stories from people living with PNH
Each PNH community member featured on this page was compensated by Apellis Pharmaceuticals, Inc. for the time required to share their story.
< Back to all stories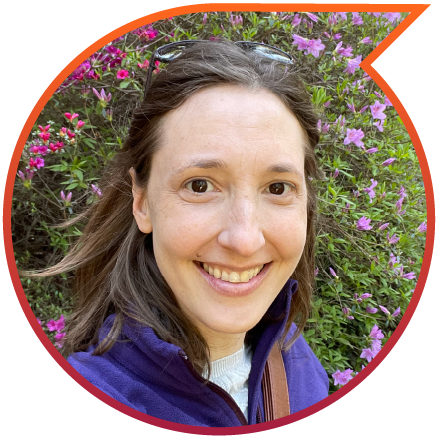 Overcoming fear to reclaim
my love for travel
Traveling has been an important part of my life since high school. In school, I was fortunate to be able to visit Spain and France, and I was also an exchange student in Argentina for a year. Since then, I have visited Brazil, the Dominican Republic, and Ireland, to name a few. One of the countries that remains on my bucket list is Italy.
My desire to visit Italy has only grown over the years, but the reality of that dream was questioned when I was diagnosed with PNH in 2019. Along with my diagnosis came many questions and fears regarding my future and the practical issues of scheduling treatment infusions and managing my need for frequent blood transfusions. My future and the aspirations I held for myself were thrown into doubt and remain that way years later.
I have not yet visited Italy, although I still have a strong desire to do so. The fears and doubts regarding my health and the potential for having a health crisis while abroad remain, and they are reasonable and legitimate concerns.
However, if I have learned anything from my PNH journey, it is that life is unpredictable, and we cannot let that stop us from pursuing our dreams and aspirations.
My route to pursuing this dream of traveling to Italy has taken shape over the past few years. Without realizing that I was doing it, I have been building up my tolerance and confidence to travel. In 2020, I took a solo trip to Vermont, about 4 hours from our home in upstate New York. Then, last month, I traveled to western North Carolina, a trip of about 11 hours! I very much enjoyed the peace and beauty of the area. I did some hiking, shopping, sightseeing, and relaxing. It was a wonderfully rejuvenating vacation. It was also a stepping stone in my PNH journey.
The farther away from home I get, the more confident I become that I can travel internationally safely. I planned my trips very carefully and made sure that I had taken all the necessary steps within my control so I could travel as worry-free as possible:
I had a doctor's visit about 2 weeks before my departure and got blood work done. Since my levels were lower than usual, I advocated with my doctor to receive a blood transfusion before leaving on my trip
I scheduled my trip around treatments to optimize my energy levels
I brought my medical information and mapped out the local medical facilities
I had the contact information for a local family friend should I need to reach anyone in the event of an emergency
I made sure not to plan too many activities, allowing myself time for rest during the trip
All this work and the planned rest I made time for allowed me to have a great trip, and even complete an amazing 13-mile hike! It was not easy, but the views from the top of the mountain were worth every step!!!
As I look back, it wasn't just about what I could do physically that made the time special, it was the emotional wins.
Letting go of my fear of the unknown – the what-if's – has further empowered me to not let PNH stand in the way of my dreams. I'm grateful for my family and healthcare team for supporting and encouraging me to keep reaching. I'm so proud of my travels and can't wait to start planning trips abroad, with my dream trip to Italy at the top of the list!
The above represents a real person living with PNH, telling their story in their own words. This individual was compensated by Apellis for the time required to share their story. Every person's experience with PNH is unique. This story does not include individual treatment or medical advice. You should speak with your doctor about questions you may have about PNH, its symptoms, and treatment.
6/23 US-PNH-2300064 v1.0
< Back to all stories